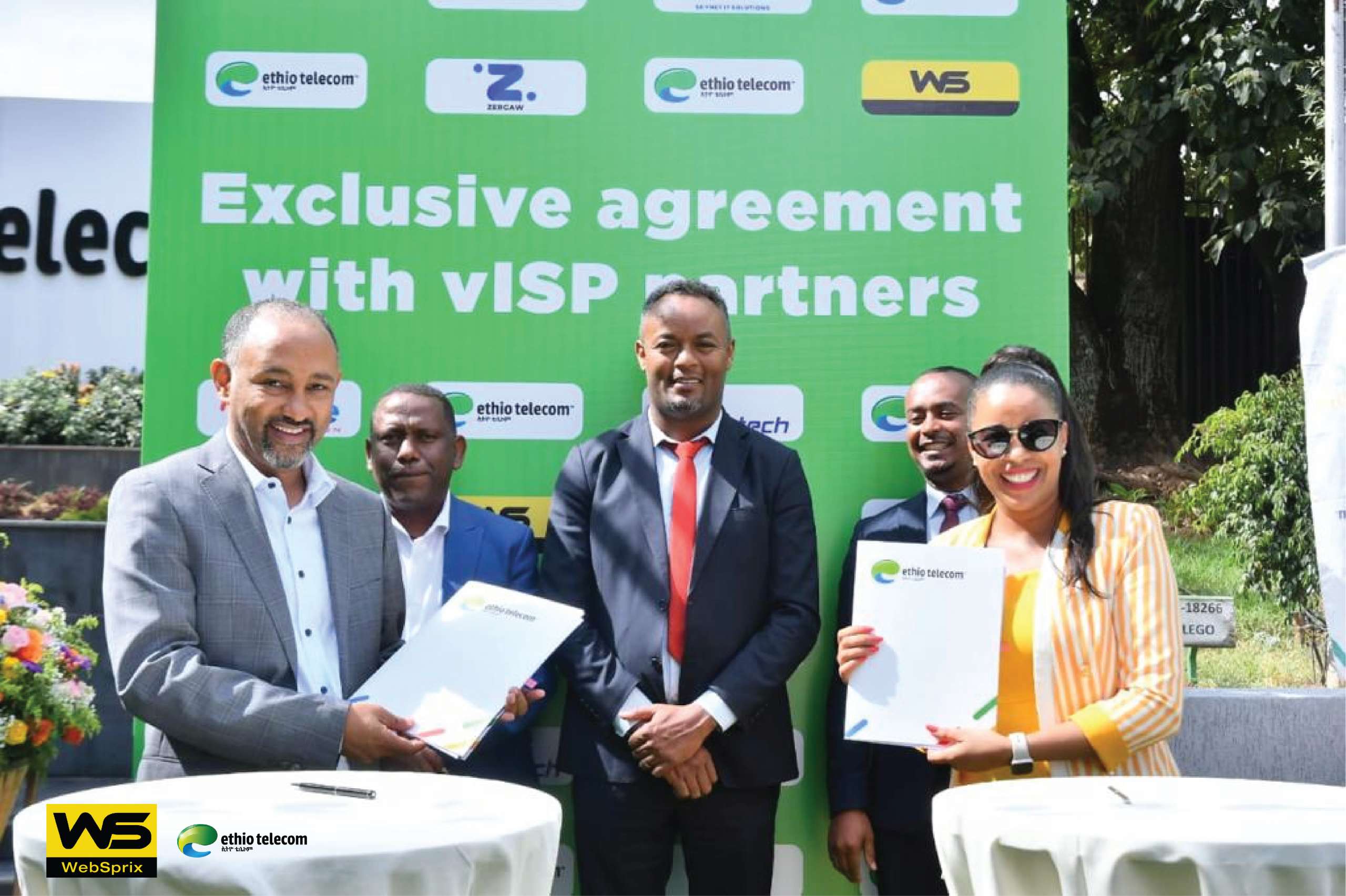 WebSprix- Ethio-Telecom VISP Exclusive Agreement (Collaboration)
WebSprix has signed a three-year VISP exclusive contractual agreement with Ethio-Telecom in order to meet our customers' ever-increasing demand for fixed broadband internet service, as well as to improve the quality of our service delivery capabilities, as Ethio-Telecom will provide specialized technical and customer-related support as part of the agreement, which can have a direct positive impact on our service delivery capability, increasing the efficiency of our service and our value to our clients.
The agreement will allow us to collaborate with Ethio-Telecom on marketing, co-branding, and the development of other value-added products, in addition to boosting our service delivery capability.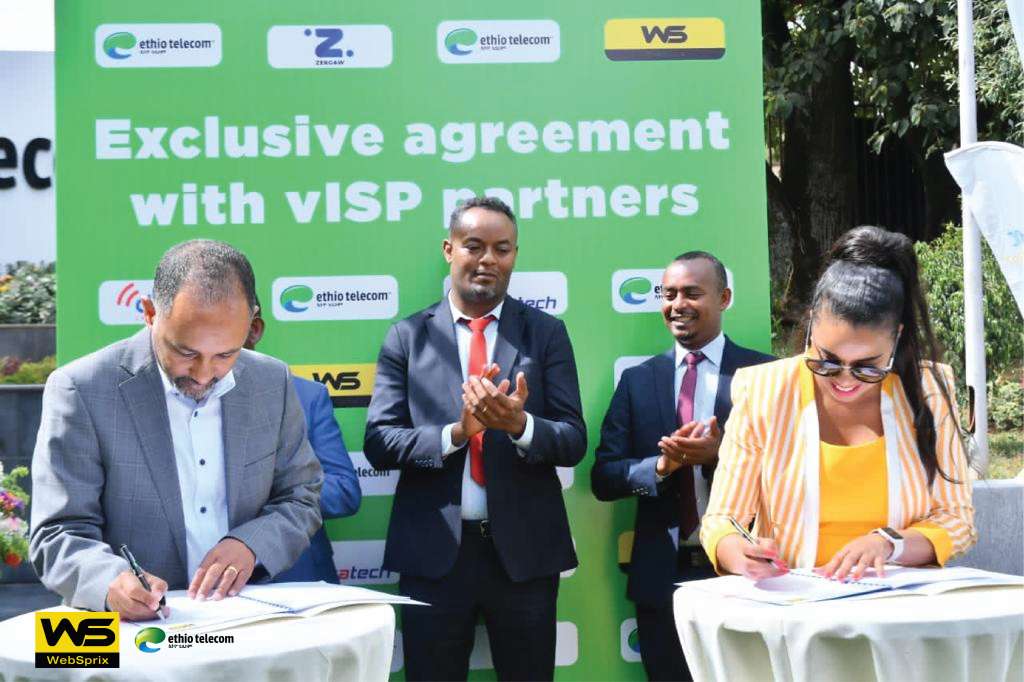 The collaboration will allow WebSprix and Ethio-Telecom to share technological resources and infrastructures, which will have a significant impact on the country's economies of scale by avoiding the deployment of similar infrastructures in the same locations, allowing for more efficient use of limited resources and a direct positive impact on the country's economy.
This agreement is expected to assist in reaching the 3 million FBB consumers by the end of 2026, as planned, and will complement the country's efforts to implement a digital transformation strategy plan, making broadband service easily accessible across Ethiopia. Furthermore, the agreement is expected to promote innovation and offer job possibilities for the general public at large.